Looking for some easy and useful craft ideas to do at home? How about making something fun and creative with versatile PVC pipes? PVC (Poly Vinyl Chloride) pipe is a type of plastic pipework used for the conveyance of water, gas and chemicals. Since PVC pipes come in a variety of sizes and strengths, as well as having many advantages, it has been widely used in the construction world. But in recent years, DIY lovers has used PVC pipes more and more in many different ways for a number of other purposes as well.
There are more and more genius crafters showing us how to make useful things with PVC pipes, and you can find a ton on the web without a blow. Here we collected some of the best DIY PVC pipe projects ideas and tutorials for your inspiration. Take a look at these fun and creative DIY PVC pipe projects, and learn how the masters mix tubes and connectors to create a variety of things for your storage, furniture, and home decorations.
DIY PVC PIPE NAPKIN RINGS

via source
PVC PIPE LIGHTS

via hometalk
PVC PIPE TOOL STORAGE

via newlywoodwards
DIY HAIR TOOL HOLDER

via Youtube
ROTATING CRAFT CADDY

via realitydaydream
TILTED PVC DESK ORGANIZERS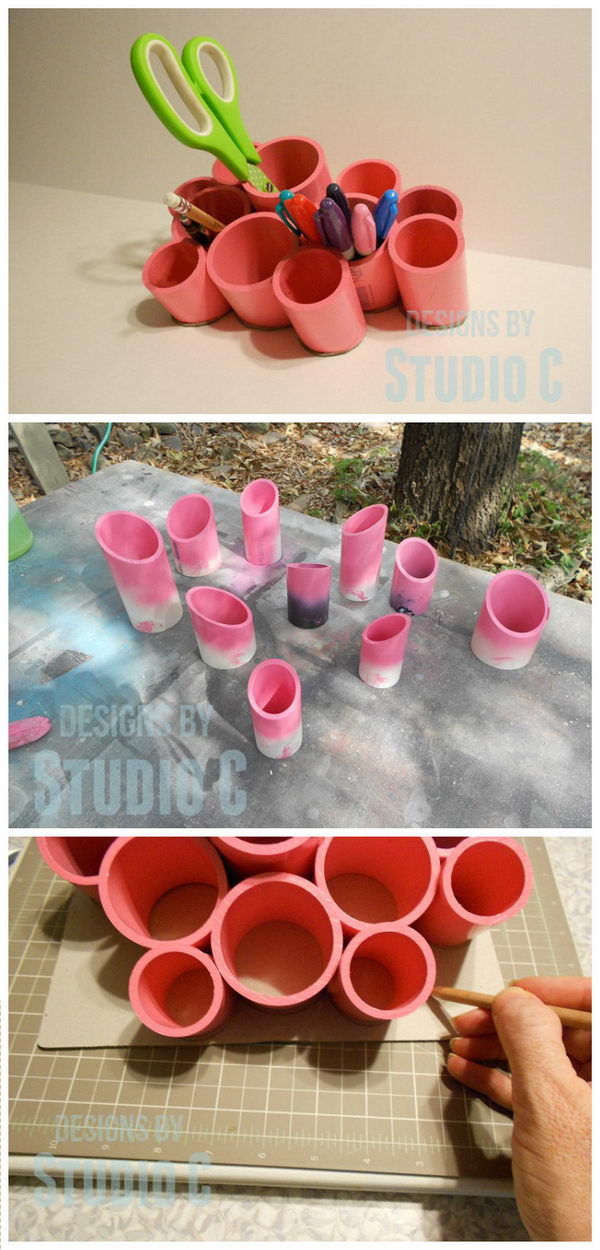 via designsbystudioc
PVC PIPE TOOTH BRUSH HOLDER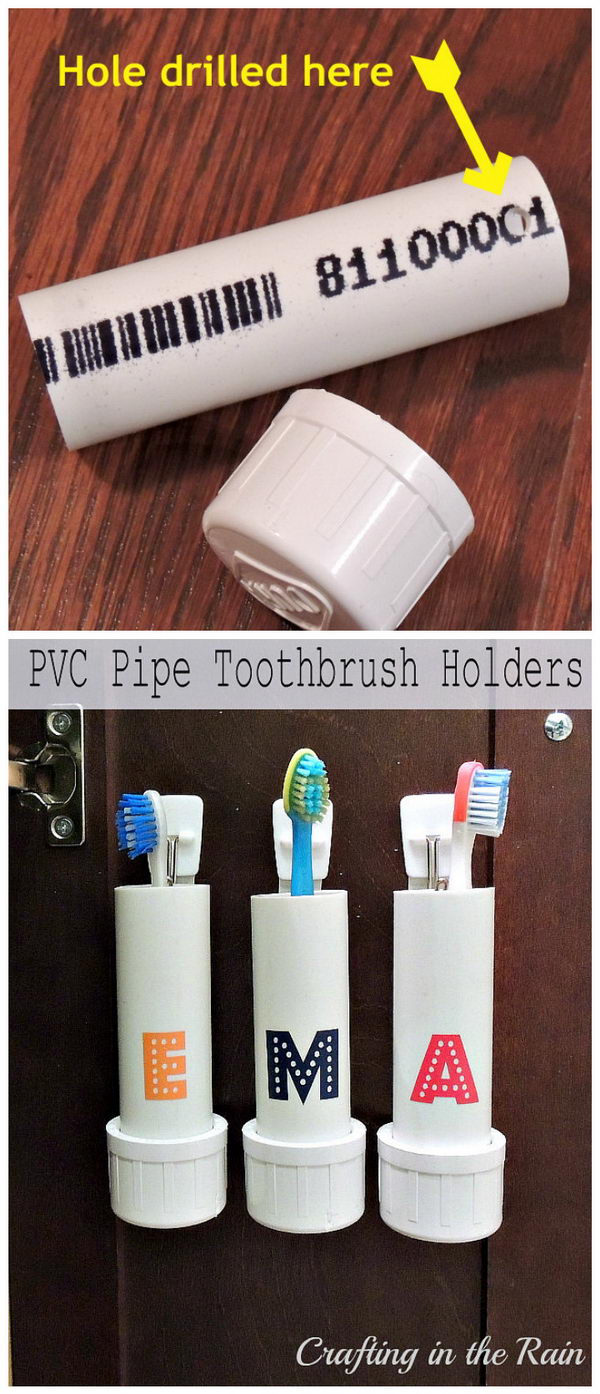 PVC PIPE KITCHEN TOOL ORGANIZER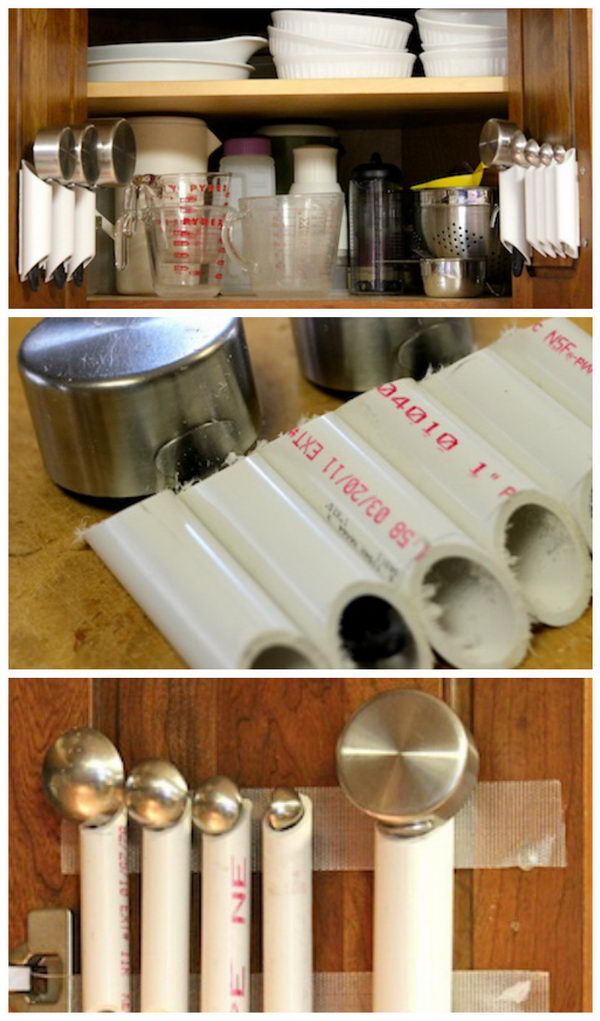 via ashbeedesign
COOL PENCIL CASE OUT OF PVC PIPE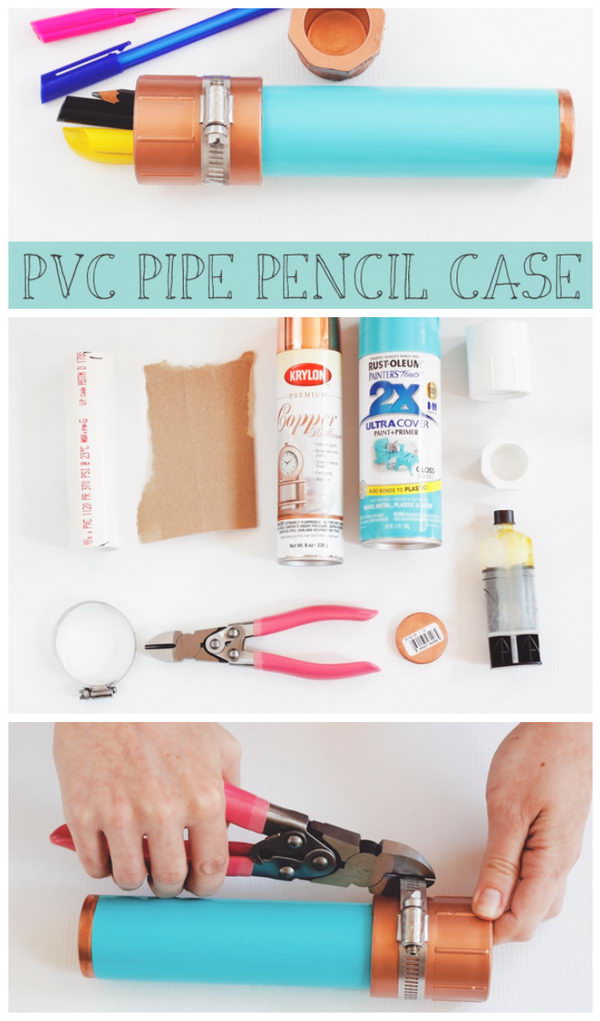 via jadeandfern
PVC PIPE TAPE DISPENSER

PVC CHICKEN WATERER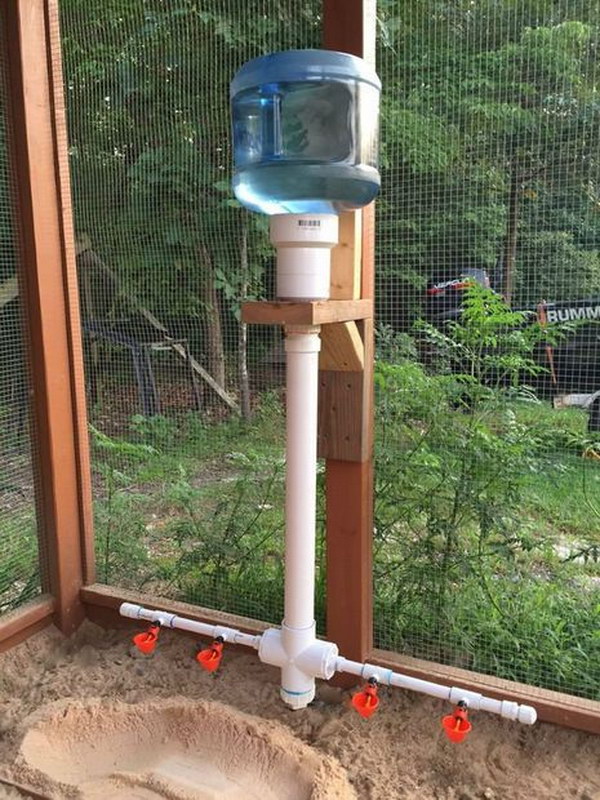 An easy way to keep your flock watered and not have a mess with overturned water containers! via instructables
SIMPLE STORAGE FOR LESS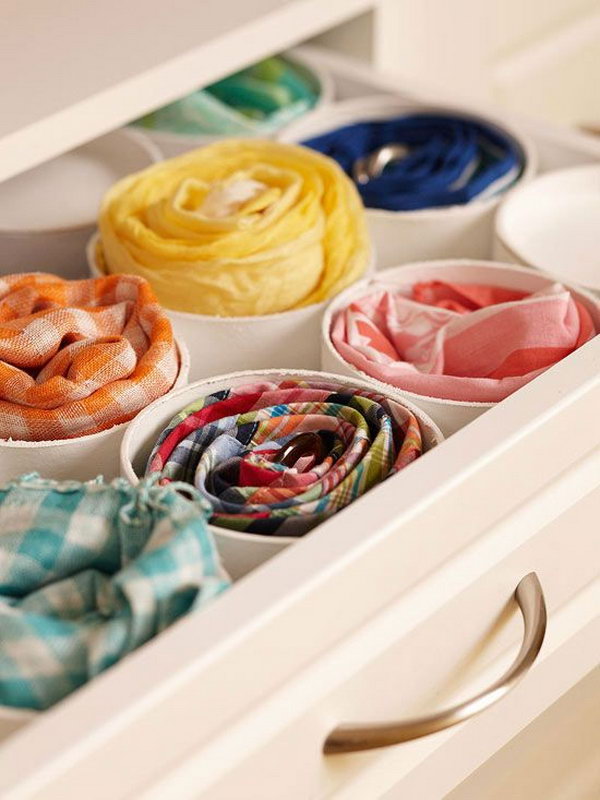 via bhg
FESTIVE HOLIDAY WREATH WITH PVC PIPES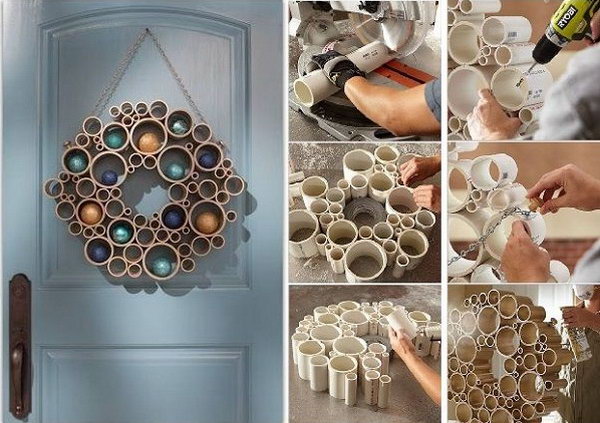 Get the tutorial via homedepot.
DIY TODDLER CHAIRS MADE OUT OF PVC PIPE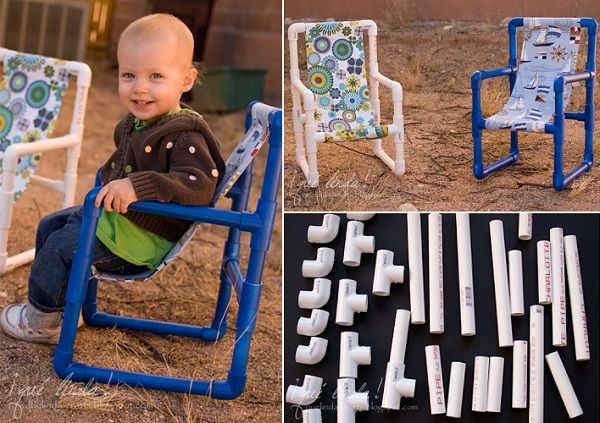 via instructables
REPURPOSE PVC PIPE ELBOWS INTO COLORFUL WALL HOOKS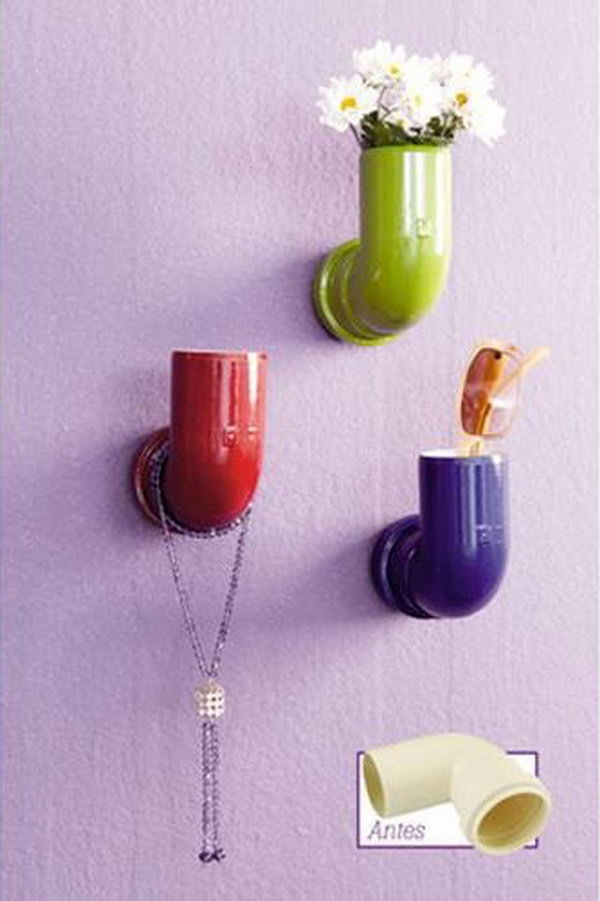 PVC KIDS' TABLE AND STOOL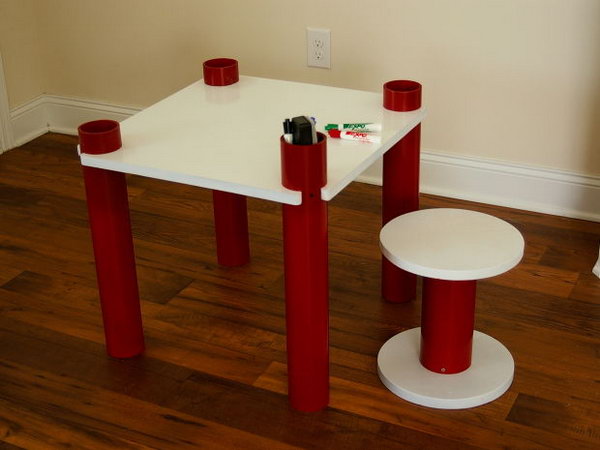 See the tutorial via makezine.
DIY CHALKBOARD AND WINE RACK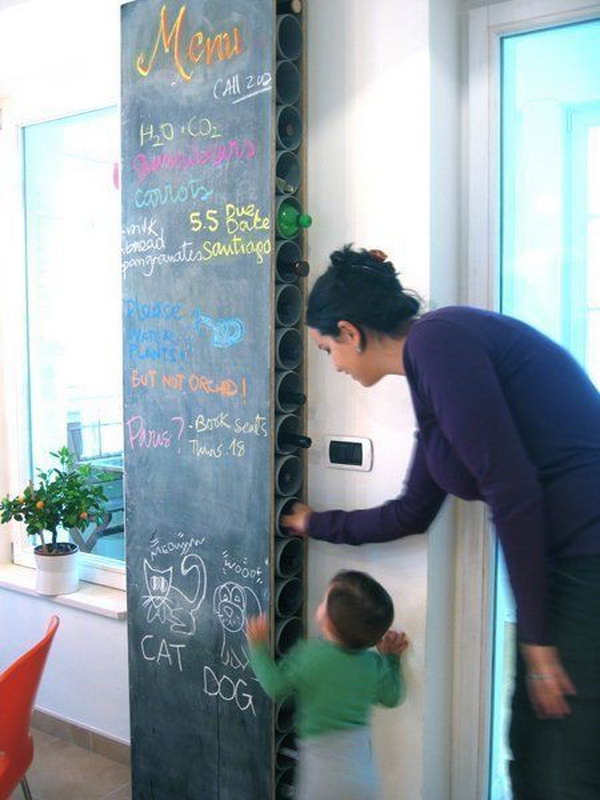 via apartmenttherapy
DIY PVC PIPE CHICKEN FEEDER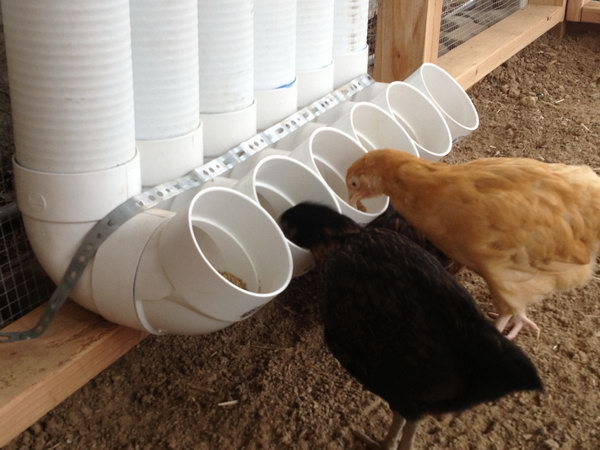 via backyardchickens
PVC PIPE TREE AS WALL ART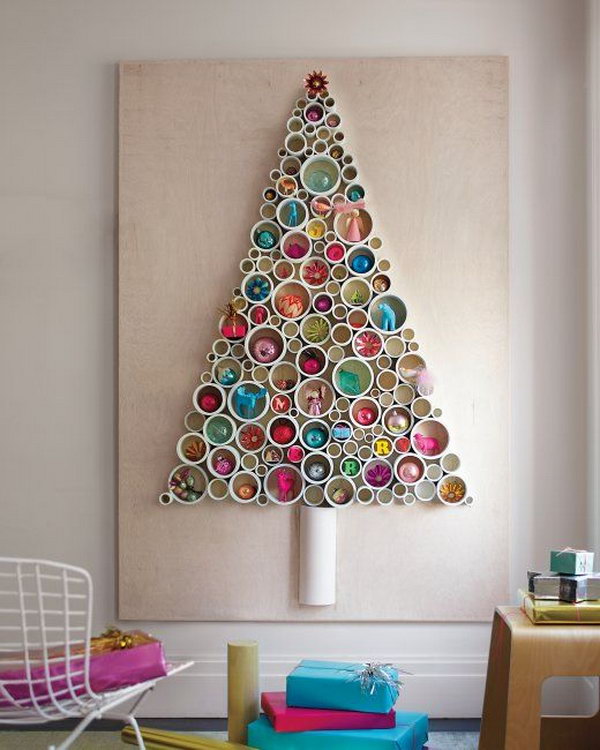 via marthastewart
PVC WINE GLASS HOLDER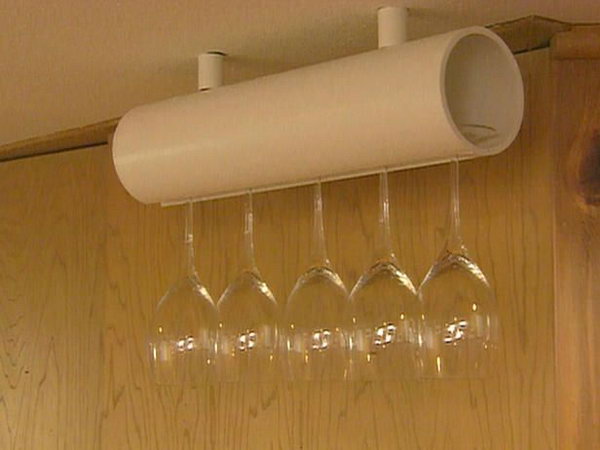 Get the tutorial via hgtv.
PVC CANDY CANES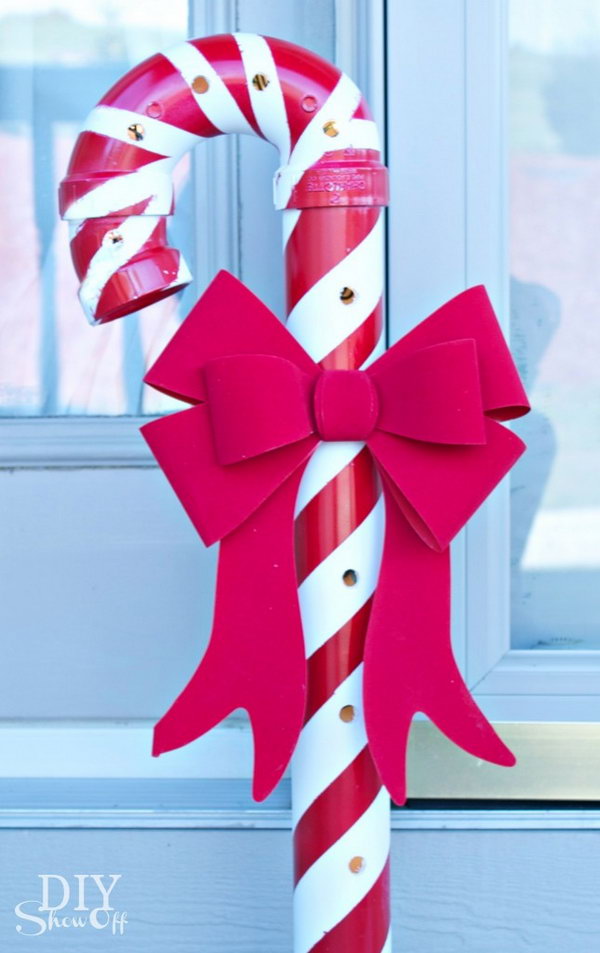 via diyshowoff
DIY PVC PIPE DRYING RACK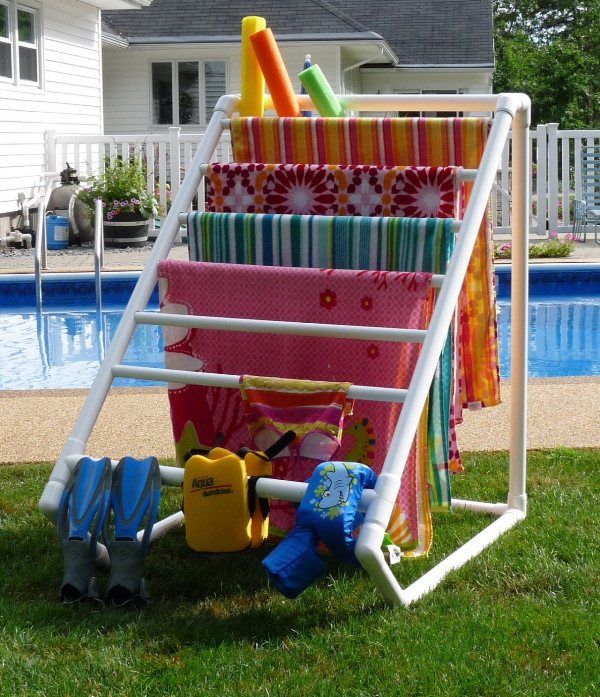 via etsy
PVC FLOATING ACCENT LAMP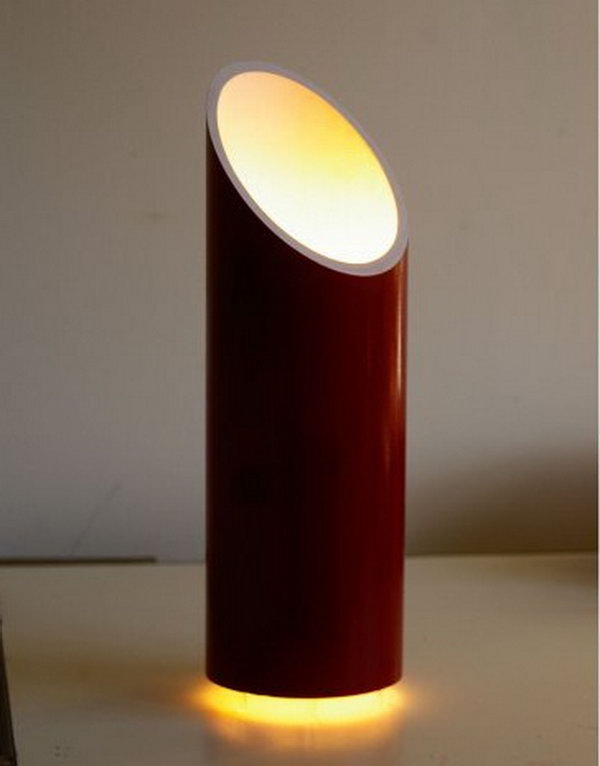 Get the tutorial via makezine.
COLORFUL VASES MADE FROM PVC PIPES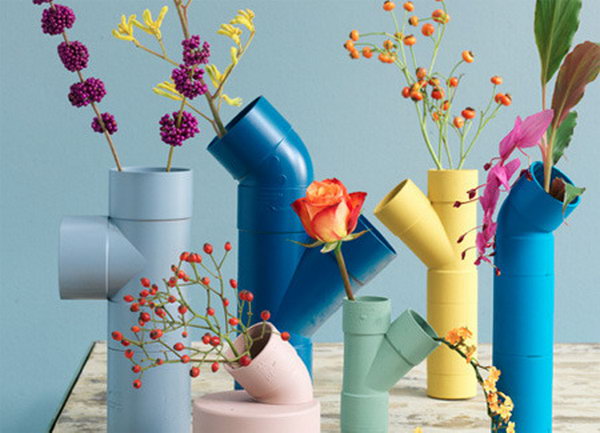 via vtwonen
CRAFT PAINT STORAGE WITH PVC PIPE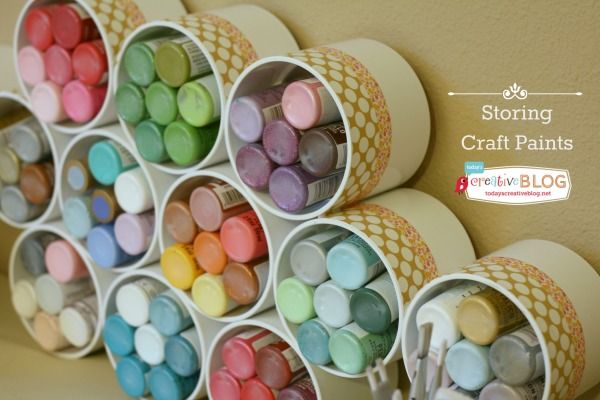 Get the instruction via todayscreativeblog.
MAKE DESK ORGANIZING CUPS WITH PVC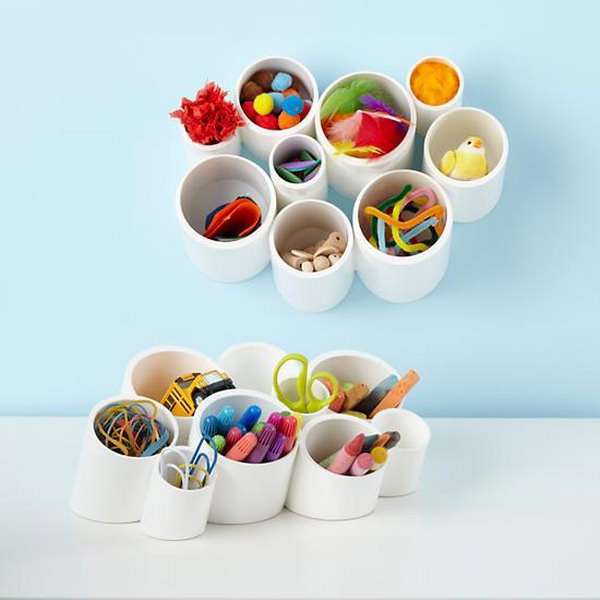 Get the tutorial via designsbystudioc.
PVC VASE AND CENTERPIECE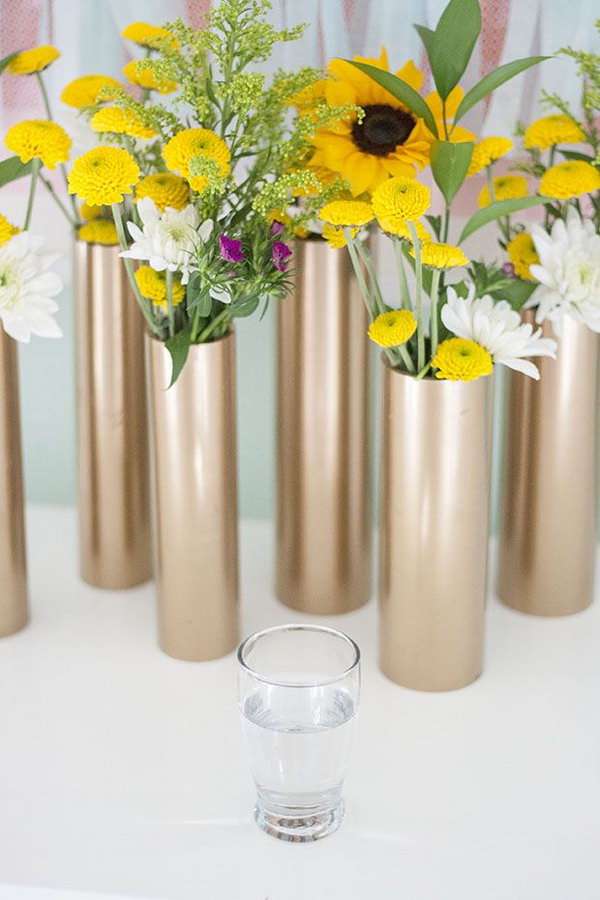 See the tutorial via ehow.
COLORFUL DIY PVC PIPE LAPTOP STAND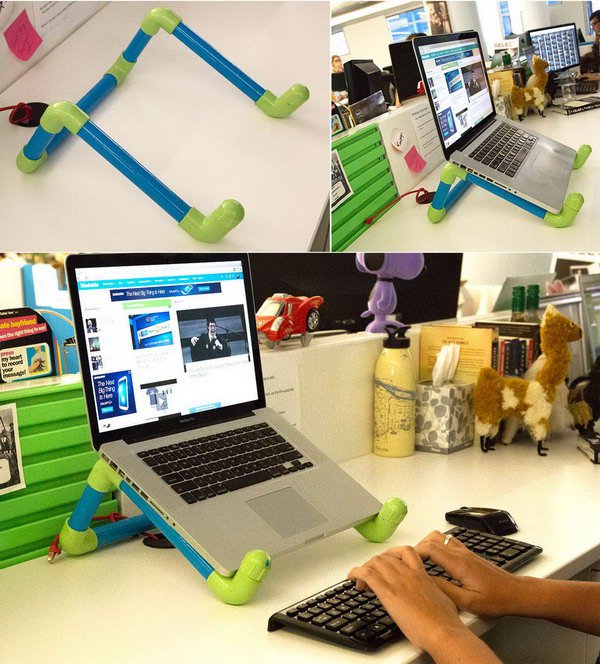 via mashable
PVC TWO-FACED CLOCK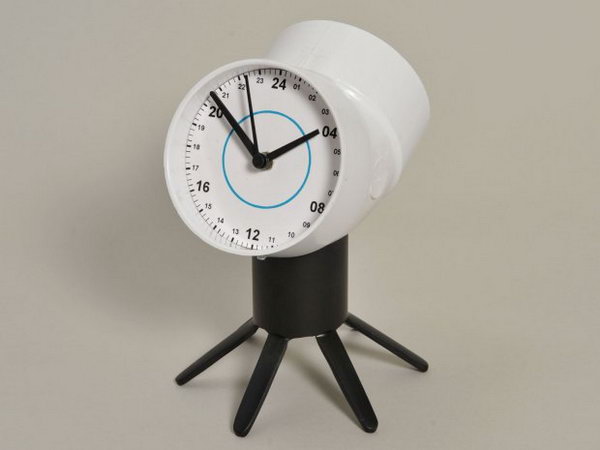 See the tutorial via makezine.
PVC SUCCULENT PLANTERS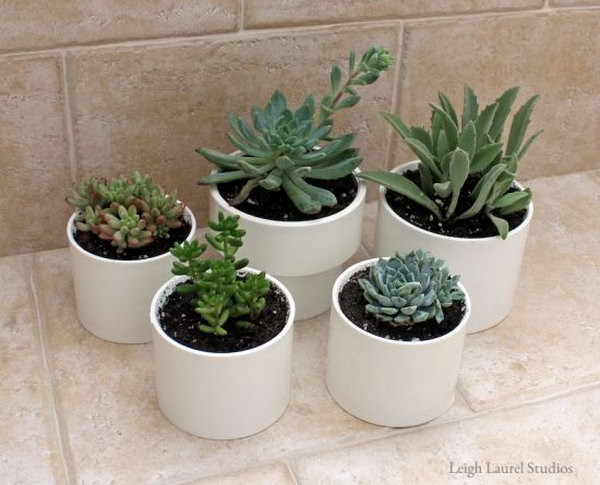 PVC PIPE UTENSIL ORGANIZER
via prettyhandygirl
DIY PVC PIPE FORT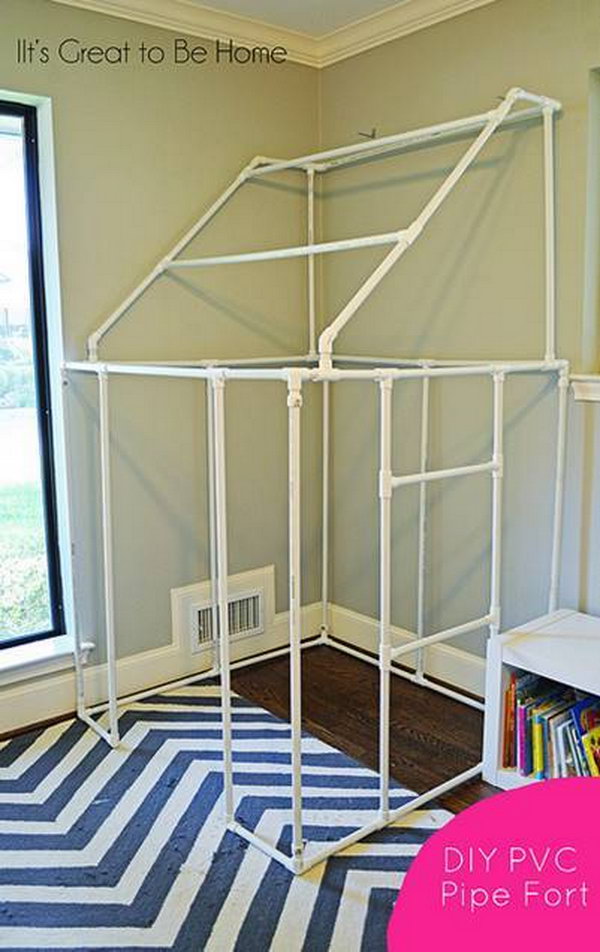 via itsgreattobehome
DIY PVC PIPE VASE FOR MOTHER'S DAY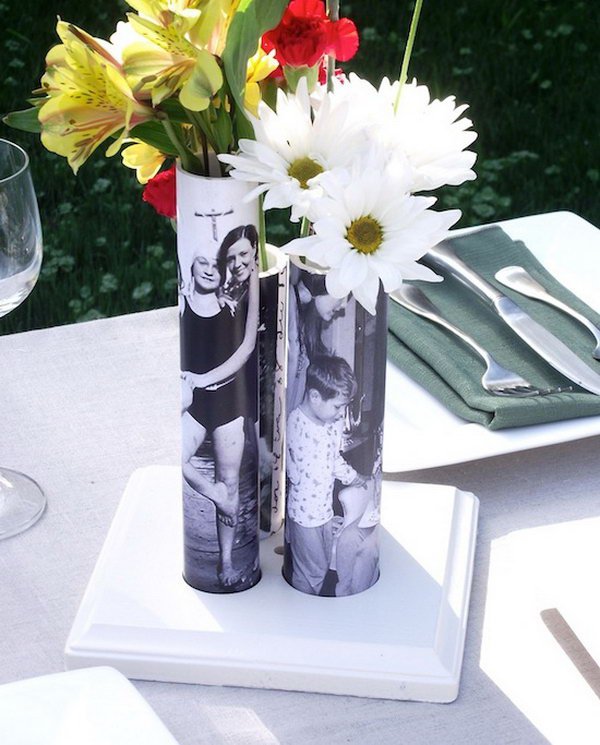 PVC PIPE FENCING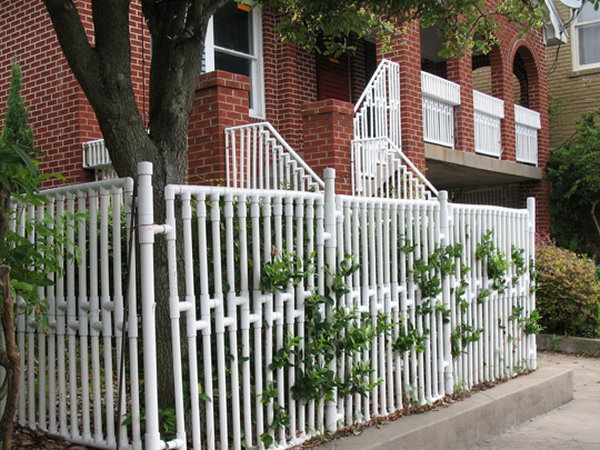 via apartmenttherapy
PVC PIPE BOOK CADDY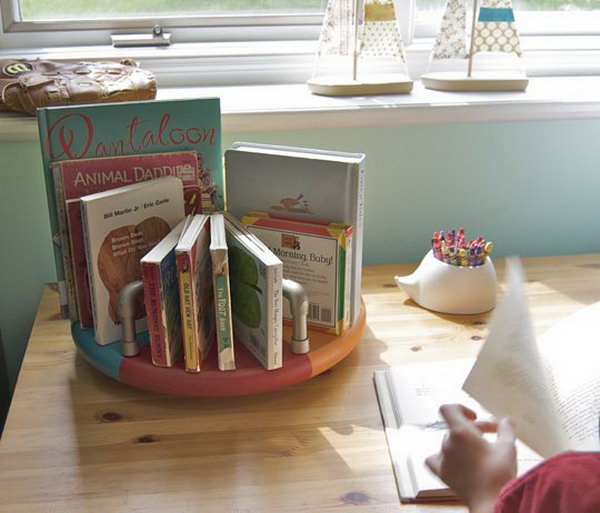 via apartmenttherapy
PVC PIPE BOW AND ARROW FOR YOUR KIDS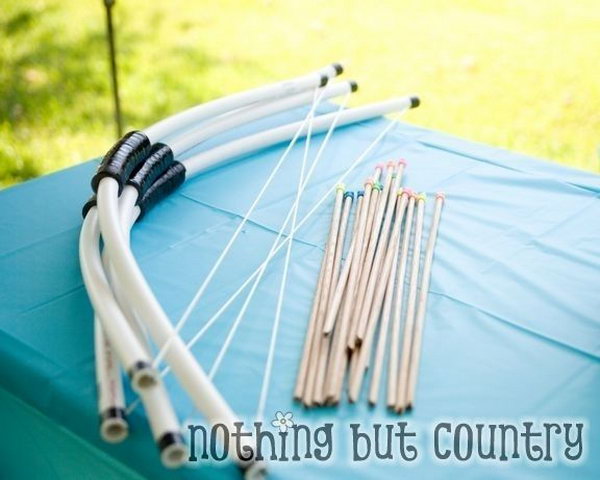 via frugalfun4boys
PVC DRILL HOLDER
via pinterest
This post was originally published on ideastand.com http://ideastand.com/cool-diy-projects-using-pvc-pipe/
You May Also Like:
Top 10 Things to Look for During the Wine Tasting Experience